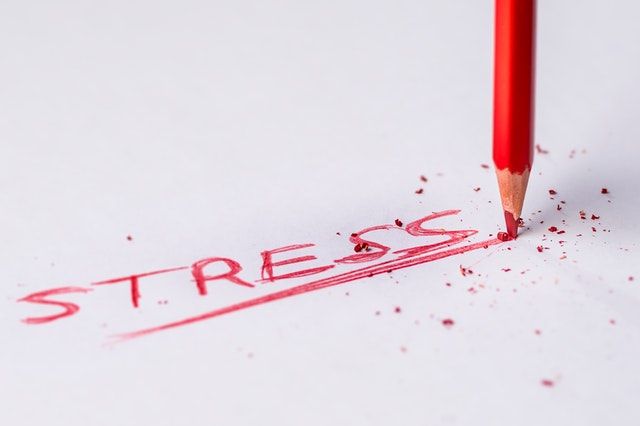 Gyvename laikmetyje kai streso nebuvimuskundžiamės retas.
Tad natūralu, jog stengiamės to niekadiejaus "atsikratyti" visais įmanomais (logiškais) ir neįmanomais (mistiniais) būdais, sakydami sau: "Mažiau stresuok", "Venk streso" ir pan.
Tik kartais taip jau nutinka, kad kuo labiau stengiamės atsilaiduoti, tuo labiau neišeina:
- Pavyzdžiui, susiorganizuojame darbe 10 min. pertraukėlę, be telefono. Pirštai liko be darbo, o galvoja nenurimsta: "Svarbi užduotis laukia, o aš čia sėdžiu". Ir metę pertraukėlės idėją, kimbame į darbus. Eidami namo galvojame: "šiandien diena buvo pilna streso, reikia mažiau stresuoti"

- Arba, susiplanuojame taip ilgai lauktas atostogas ir staiga susergame. Ir atkeliauja išganinga mintis: "Viskas čia nuo streso. Reikia išmokti vengti to streso"

- O nugvelbus laiko masažo valandėlei supranti, kad geriau nereikėjo to daryti. Mintys apie darbą ar vaikus neleido nė sekundei atsilaiduoti. Ir kažkas paknibžda į ausį: "Tavo gyvenimas yra vienas didelis stresas".

Jei nepavyksta atsipalaiduoti, o atsilaiduojant patiriame dar didesnę įtampą, tai vienas iš stiprių ženklų, jog galimai pasiekėme aukščiausią streso lygį.

Ir pastebėkime kaip nekaltai mums pavyko to pasiekti pasitelkus vieną iš unikalių smegenų savybių "neuroplastiškumą". Neuroplastiškumas turi daug atspalvių. Vienas iš jų patvirtinti arba įgyvendinti tai ką galvojame.

Vienas nuostabiausių pavyzdžių. Kai mes labai stipriai norime išvengti susitikimo su: klientu, uošviais, draugais, nenorime kažko daryti. Kas įvyksta? Mūsų kūnas "suserga" ir net pakyla temperatūra. Pamename mokyklą? : )

Taip gali nutikti ir su streso valdymu. Kuo daugiau galvojame "Mažiau stresuok", "Venk streso", tuo labiau susifokusuojame ir mūsų smegenys patiria sugedusios plokštelės efektą: be sustojimo ta pati dainelė: "Mažiau stresuok, stresuok, stresuok".


O kas jeigu pakeisti sugedusią plokštelę į "Lengviau atsipalaiduok, atsipalaiduok, atsipalaiduok". Ir mūsų smegenys pasigaus naują "melodiją".